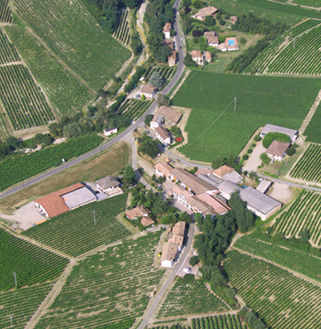 The farm La Sbercia is located in the district with the same name in the municipality of Borgoratto Mormorolo, in the heart of Oltrepò Pavese.

The 32-hectare land of the farm, planted with vines, extends in the municipalities of Borgoratto Mormorolo and Borgo Priolo.

La Sbercia is constantly striving to make a product selection, starting from the terroir vocation, continuing with the identification of suitable planting patterns and farming methods, to pruning and bunch thinning techniques, in order to obtain a high quality product.

La Sbercia has chosen the natural refinement to get a genuine product, which preserves the organoleptic properties of the original varietal.


QUALITY, UNIQUENESS, AUTHENTICITY
AND RESPECT.
BALANCE AND ENERGY.
Kindness in the respect for Nature is reflected in the transformation of the grapes into a wine that effectively preserves the essence and characteristics of the original vine, without corrections, without manipulations.

This awareness is closely linked to a lifestyle that pursues quality and tastiness, rejecting the ephemeral to instead select products that impress and become essential as they stem from simplicity.

These features are part of an overall project that brings the wines acidity and freshness, which stand for CONTEMPORANEITY. Wines that express the ability to dare and experiment.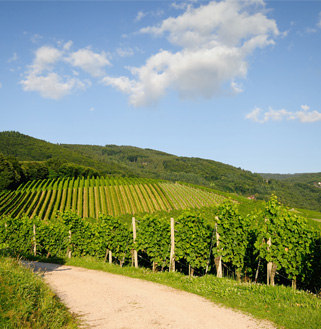 The vineyards have been chosen respecting a careful clonal selection. They are located in an area extremely suitable for the production of Riesling and Pinot white grapes, while in the highest hills, historic vineyards produce red grapes that create reserve wines boasting great structure and remarkable aromatic complexity.

Our plots are small entities with unique features and qualities, and we are committed to the best to developing the natural potential that make of each of our vineyards a unique and unrepeatable place.